Welcome to the At Water's Edge Counseling Secure Client Area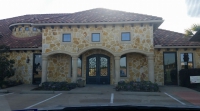 Hi! We're glad you're here. Once you register on the secure client portal you will be able to:

- Contact us securely
- Request an appointment
- View invoices and make payments
- Write in your Journal

Please let us know if you need help completing the forms or forget your username or password.
Log in to the secure portal.